Canadian Massage Therapy Schools
For: USA, UK, New Zealand & Australia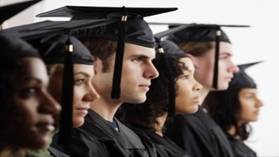 The Massage Therapy Schools listed have the Massage Therapy curriculum that meets the requirements of the current provincial regulatory Massage Therapy colleges in British Columbia, Ontario and Newfoundland and Labrador.
The Canadian jurisdictions that are not yet under provincial or territorial healthcare regulation are listed below.
Please note that the Massage Therapy curriculum at the schools listed for New Brunswick and Nova Scotia meet the requirements of the current provincial regulatory colleges of Canada.
Alberta
Manitoba
Northwest Territories
Nunavut
Prince Edward Island
Quebec
Saskatchewan
The Yukon
Massage schools that reside in the above unregulated provinces that comply with the minimum 2200 hour regulated curriculum are listed below.

Written and Practical exams conducted by the College of Massage Therapists of British Columbia (CMTBC) must be passed after completing the minimum 3,000 hours or approximately three years of training from approved BC schools. Only members of the CMTBC can call themselves a "registered massage therapist", "massage therapist", "registered massage practitioner" or a "massage practitioner".
Registration process includes a written and practical exam and the yearly Renewal Fee (CAN) $330. Liability insurance is required. 24 CEUs are required every 2 years in British Columbia.
People practice body work in British Columbia without fulfilling BC's training and registration requirements. Services by these body workers are not covered by health insurance. They are not governed by the College, and therefore are not under the umbrella of regulated healthcare. Typically, other practitioners utilize titles such as Shiatsu practitioner, Certified Aromatherapist, Aromatherapy Practitioner, Reflexologist, Relaxation Massage, Acupressurist, etc.
The schools listed here adhere to the College of BC's 3000 hour Curriculum.
For the first two BC schools listed below, a Bachelor of Health Science Degree option is now available for graduates of these schools with an additional year of study through Thompson Rivers University's Open Learning.

1. Okanagan Valley College of Massage Therapy (OVCMT), Degree option
- Vernon

2. West Coast College of Massage Therapy (WCCMT) Degree option
- New Westminster and Victoria
3. Utopia Academy
- Vancouver
4. Vancouver Career College
- Burnaby
The College of Massage therapists of Ontario (CMTO) conducts rigorous written and practical examinations several times a year for students graduating from approved schools. These exams are known as the Objectively Structured Clinical Evaluation or (OSCE) and the Multiple-Choice Questionnaire (MCQ).
All registration requirements are set by the CMTO under the Massage Therapy Act, the Regulated Health Professions Act, and Ontario's Health Professions Regulatory Advisory Council (HPRAC). You cannot practice as a massage therapist unless you are registered with the CMTO. Only the CMTO, the provincial regulatory body, can register Massage Therapists. These therapists can use the title "massotherapeute," "Registered Massage Therapist," (R.M.T.), or "Massage Therapist" (MT).
Ontario massage therapists are required to complete a 2 or 3 year full time program, pay for and pass the OSCEs and an annual renewal fee: CAN $425. CEUs required: 30 every 3 years.

Algonquin College in the Ottawa
Nepean, Ottawa, Ontario

Canadian College of Massage and Hydrotherapy
North York Campus
Kitchener (Cambridge) Campus

Canadian College of Health Science and Technology
Windsor Campus

Canadian Therapeutic College
Burlington

Centennial College of Applied Arts and Technology
Morningside Campus, Scarborough

Collège Boreal
Sudbury
D'Arcy Lane Institute
London
Elegance School of Esthetics
Cornwall

Elmcrest College of Applied Health Sciences & Spa Management
North York campus
Toronto campus
Everest College of Business, Technology and Health Care (formerly CDI)
Barrie Campus
Hamilton Mountain Campus
Mississauga Campus
Newmarket Campus
Sudbury Campus
Thunder Bay Campus
Windsor Campus

Georgian College
Barrie
International Academy of Massage Inc
Ottawa
ICT Kikkawa College
Toronto

Kiné-Concept Institute Ontario
Ottawa
Lambton College
Sarnia
Medix School
Kitchener
Ontario College of Health & Technology
Stoney Creek,
Protégé School
Scarborough
Sir Sanford Fleming College
Peterborough
Sutherland-Chan School
Toronto
Trillium College
Kingston Campus
Oshawa Campus
Peterborough Campus

Wellsprings College of Massage Therapy and Esthetics
Richmond Hill

The College of Massage Therapists of Newfoundland & Labrador regulates massage in Newfoundland and Labrador. They require the completion of a 2,200 hour curriculum and a written and practical exam. Massage therapists can then use the title Registered Massage Therapist. Renewal fee: $300 every 3 years. CEUs required: 30 every 3 years.
Compu College
St. John's
Nova Scotia

ICT Northumberland College
Halifax
Canadian College of Massage & Hydrotherapy
Halifax
New Brunswick

Atlantic College of Therapeutic Massage
Fredericton
Kiné-Concept Institute
Fredericton
ICT Compu College of Saint John
Saint John
The Schools listed above have the Massage Therapy curriculum that meets the requirements of the current provincial regulatory colleges of Canada.
Click Massage Schools in Canada Unregistered to go to schools that have different criteria.
Click on one of the following to go to school in that specific country:
Massage schools for US, are coming soon to massage.ca. Each state has different educational requirements. Go here Selecting a therapist page.
Therapists: find out about listing here >>
Any comments, questions or updates you may have, contact us here.
Find Massage Therapists via our Directory click our City Links:
Barrie • Blackfalds • Brampton • Brantford • Calgary • Cochrane • Cornwall • Edmonton • Grimshaw • Guelph • Halifax • Hamilton • High Prairie • Kitchener-Waterloo • Medicine Hat • Mississauga • Moncton • Montreal • Muskoka Region • Oakville • Orillia • Ottawa • Regina • Sherwood Park • St. John's, NF • Sudbury • Sydney, NS • Toronto • Vancouver • Victoria • Whistler • Windsor • Winnipeg
Chair Massage • On-site Massage • Featured Websites