Research Networks

The Canadian Massage Therapy Research
The Centre for Integrative Medicine (CIM) at the University of Toronto is the new home for the Massage Therapy Research Fund (MTRF) competition starting as of 2016.
More information to come.
A big thank you to (IN-CAM) is an interdisciplinary, collaborative research network, created to foster excellence in complementary and alternative medicine (CAM)* research in Canada.

The Massage Therapy Research Project winners:
Grant recipients: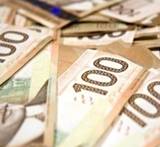 2016: TBA
2015:
Martin Descarreaux
Nathaly Gaudreault
2014:
Dr. Anne Leis & Donelda Gowan-Moody
Dr. Greg Wells & Gillian White
2013:
Amanda Baskwill
Dr. Fuschia Sirois
2012:
Fuchsia Sirois
Amanda Baskwill
2010:
David Behm
Lucie Brosseau
Cathy Fournier
Bernadette Nedelec
Jean Paul Collet
Pamela Hammond
2009:
Wayne Albert
Ania Kania
2008:
Donelda Gowan-Moody
Anne Leis
Kimberley Dawson & Peter Tiidus
2007:
Raimond Wong, Trish Dryden, Stephen Sagar, & Mike Noseworthy
Robert Gilbert
Patricia Janssen
Victoria Wiltshire & Michael Tschakovsky
2005:
Trish Dryden and John Barrett
Check out Donate to Massage Therapy Research here: Donate to Massage Therapy Research
Check out Research Funds here: Massage Research Funds
Check out some useful links here: Research Links
Therapists: find out about listing here >>
Find Massage Therapists via our Directory click our City Links:
Barrie • Blackfalds • Brampton • Brantford • Calgary • Cochrane • Cornwall • Edmonton • Grimshaw • Guelph • Halifax • Hamilton • High Prairie • Kitchener-Waterloo • Medicine Hat • Mississauga • Moncton • Montreal • Muskoka Region • Oakville • Orillia • Ottawa • Regina • Sherwood Park • St. John's, NF • Sudbury • Sydney, NS • Toronto • Vancouver • Victoria • Whistler • Windsor • Winnipeg
Chair Massage • On-site Massage • Featured Websites