Massage Therapy Research Funds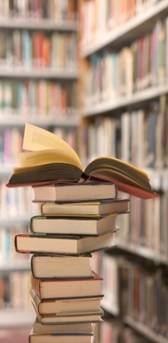 CMTO - Massage Therapy Research Fund: 2016 Funding Competition Now Closed
The 2016 Massage Therapy Research Fund (MTRF) funding competition is

now

closed and research proposal applications are no longer being accepted.
The MTRF was established in 2004. The College of Massage Therapists (CMTO) has been the primary contributor, ensuring the sustainability of the fund since 2006.
The application deadline for this year's funding competition was September 14, 2016 (11:59 p.m. ET). Grant recipients will be announced by December 2016.
The MTRF will provide up to $100,000 for the competition this year.
The number of awards given will depend on the number of high-quality submissions received; and
The length of any individual award shall be set at two years, with requests for a one-year extension allowed.

Eligible research topics include, but are not limited to:
Massage Therapy competencies and competency assessment;
Access to and delivery of Massage Therapy services;
Professionalization of Massage Therapy; and
Evaluation of Massage Therapy practice.
Special Call for Research on Massage Therapy for Soft Tissue Injury
This year we are introducing a special call for research on a specific topic.
The award amount will be a maximum of

$87,500

.
Topic:

Effectiveness of Massage Therapy treatment for soft tissue injury (e.g., sprains, strains, lower back and extremity injuries) following a motor vehicle accident.
How to Apply
Guidelines for the applications and the application form are here: www.mtrf.ca.
After carefully reading the MTRF Guidelines, complete the MTRF Application Form and compile all required documents.
Submit your completed MTRF Application Form and all supporting documents electronically (via e-mail) to Dr. Natalie Bozinovski at natalie.bozinovski@utoronto.ca by September 14, 2016 (now closed and no longer accepting applications).
Information about the MTRF funding competition can be found here: www.mtrf.ca and www.cmto.com/follow-the-evidence/massage-therapy-research-fund.
CMTO Announces Centre for Integrative Medicine at the University of Toronto is Now Responsible for the Massage Therapy Research Fund
After a rigorous selection process and careful consideration, the Council of the College of Massage
Therapists of Ontario (CMTO) has announced that the Centre for Integrative Medicine (CIM) at the University of Toronto is now responsible for the Massage Therapy Research Fund (MTRF) and managing the funding competition.

More specifically, Dr. Lynda Balneaves, Director of the CIM – a collaboration of the Faculty of Medicine and the Leslie Dan Faculty of Pharmacy, University of Toronto, as well as The Scarborough Hospital – is responsible for the MTRF and managing the related annual competition. Dr. Balneaves is an Associate Professor in the Department of Psychiatry, Faculty of Medicine, and the Leslie Dan Faculty of Pharmacy in the University of Toronto. She is also a Scientist at Princess Margaret Cancer Centre.

"We are very pleased with this decision. We would like to thank the IN-CAM Research Network for their valuable work over the past years in effectively managing the MTRF and ensuring a high level and rigorous funding competition. Looking ahead, we are confident that the CIM will enable the MTRF to be applied to high-quality research on Massage Therapy in the coming years," said Corinne Flitton, CMTO's Registrar & CEO.

The announcement regarding the CIM, which will oversee a minimum of two funding competitions, 2016 and 2017, was made to registrants and stakeholders on December 16, 2015.
For more information about the Massage Therapy Research Fund, go to the CMTO website: here.
Current and upcoming MTRF competitions

2016 MTRF research funding competition – to be announced soon.
Important changes to the MTRF for 2016
The funder, College of Massage Therapists of Ontario, has determined to make several changes to the MTRF to ensure that it continues to support rigorous research with impact and research that is relevant to the education and practice of massage therapists within the context of the Canadian health care system.
The MTRF research funding competition is a national competition, run on an annual basis. It is announced once a year, at which time the MTRF Guidelines and MTRF Application Form are released. The submission deadline is set at the time of the competition announcement. Applications received undergo a rigorous
two-phase review process
, which takes between three and four months. Grant recipients are announced approximately five months after the competition is closed.
The total funding amount allocated per funding cycle will be determined on an annual basis by CMTO. The amount allowed per grant shall not exceed $50,000. However, only one grant for $50,000 will be considered per funding cycle. A maximum of five grants per funding cycle can be awarded, provided the total amount of funds allocated for that year does not exceed $100,000.
For more information about the changes to research priorities and grants, go to: the new review process
History of MTRF:
Since it's launch in 2004, IN-CAM's innovative approach to networking has helped to define a CAM research community in Canada. CAM researchers now have a place to gather, share their research results, and develop collaborative projects.
IN-CAM's activities include:
Maintaining an interactive website, with a rich database of information related to CAM research and individuals interested in CAM research.
Hosting an bi-annual IN-CAM Research Symposium, which brings together researchers, policy makers, practitioners and educators in the CAM field. The symposium provides an opportunity to share research findings and discuss emerging issues and topics in the CAM field in the Canadian context.
Linking with networks, organizations and educational institutions to develop partnerships that further IN-CAM's objectives and streamline research initiatives within the CAM field.
Please send massage therapy research articles or links, you would like to share on our new research pages of massage.ca Click here!