Articles for Massage Therapists
This section contains articles of interest to Massage Therapists. These are not aimed at the general public, but rather those trained in Health Care.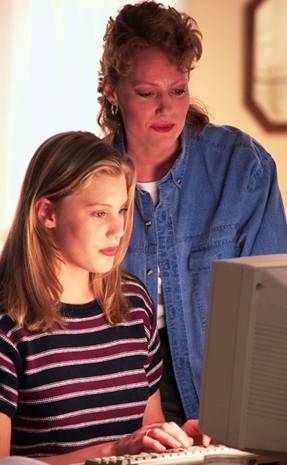 Things to think about regarding Chronic Pain Syndromes; especially Fibromyalgia:

See this article on Massage as Medicine in the Wall Street Journal.
Students who struggle with the language associated with their MT studies can now find help with the newly designed online tutorial. The CCMH website is offering the tutorial free of charge. Click here: The First of its kind tutorial, helps ESL students learn the language of massage.
Be aware of muscle injury caused by the
side effects of these pharmaceutical medications see newspaper article link : Drug mix could harm muscles, U.S. warns (Published: Sunday, August 10, 2008)
Achilles tendinopathy: aetiology and management - A quote from the Journal of The Royal Society of Medicine Press article; which details the issues with Cipro and related drugs with tendon pain and rupturing. Includes link to the full article.
An Unexpected Cipro (antibiotic) Experience - This story articulates a shocking side effect experienced by a patient who wishes to remain anonymous: posted with permission of the writer.
Margaret Colborne's article focuses is on a system of treatments that works on the fascia the framework that holds and shapes cells, muscles, organs, vessels and nerves and, as well, wraps around the bones as periosteum. Neuromuscular Integration and Structural Alignment (NISA), by Margaret Colborne RMT of Colborne Therapy Centre.
Dr. Michael Weintraub's article discusses the pain suppressing and mobility effects of Shiatsu, Swedish Muscle Massage, and Trigger Point suppression on chronic and acute spinal pain. Shiatsu, Swedish Muscle Massage, and Trigger Point Suppression in Spinal Pain Syndrome, by Michael I Weintraub, MD, FACP,
Louise Roy's article talks about the Massage professionals in the UK and advises on ways to better their Cancer care for patients. Massage Therapy for people with Cancer: A Practitioner's Experience, by Louise Roy CITATION Roy04 \l 4105 (Roy)
This HIV study discusses its findings on the effects of massage therapy on moderately advanced HIV patients and their immune systems. It showed positive outcomes in pain reduction, weight gain and social development in infants... An HIV Study by Thomas K Birk, PhD
Su Fox discusses the past and present and how MT's relationships with the UK medical profession have changed. The Massage Practitioner and the Medical Profession – Then and Now, by Su Fox issue 125 - July 2006 CITATION Fox06 \l 4105 (Fox)
An article on the Touch Research Institutes, Department of Paediatrics, Hematology/Oncology Clinics, Sylvester Comprehensive Cancer Center and Department of Medicine at the University of Miami School of Medicine study Massage Benefits Women with Breast Cancer
Articles on Body Dynamics for Massage Therapists
A 'No Hands' method developed from Gerry's concern for Massage Therapists work related repetitive strain injuries. Critical Bodywork Advice for Massage Practitioners, by Gerry Pyves, CITATION Gerer \p "Pyves, Gerry" \n \l 4105 (Pyves, Gerry)
Andy Fagg's addresses MT's habitual stances while doing treatments. Dynamic Bodyuse in Massage*, by Andy Fagg CITATION Fag99 \l 4105 (Fagg)
Laurian Green provides practical tips for MT's to prevent injury one focus is on the hands. Injury Prevention for Massage Practitioners, by Lauriann Green. CITATION Gre00 \l 4105 (Green)
Effectiveness of Massage Therapy for Sub Acute Low-Back Pain: a randomized controlled trial. This Peer Reviewed article is by Michele Preyde. She is doing her PhD in the Faculty of Social Work at the University of Toronto and is a member of the College of Massage Therapists of Ontario, Toronto Canada.
Click here For Massage Therapy Research Articles and Links
To submit an article for publication on Massage.ca, please send an electronic copy to us: click here.
Therapists: find out about listing here >>
Find Massage Therapists via our Directory click our City Links:
Barrie • Blackfalds • Brampton • Brantford • Calgary • Cochrane • Cornwall • Edmonton • Grimshaw • Guelph • Halifax • Hamilton •
High Prairie • Kitchener-Waterloo • Medicine Hat • Mississauga • Moncton • Montreal • Muskoka Region • Oakville • Orillia • Ottawa • Regina • Sherwood Park • St. John's, NF • Sudbury • Sydney, NS • Toronto • Vancouver • Victoria • Whistler • Windsor • Winnipeg
Chair Massage • On-site Massage • Featured Websites