Planning Your Site
Before you create your site, here is a checklist to ensure your planning is focused and your content complete.
Who is Your Audience?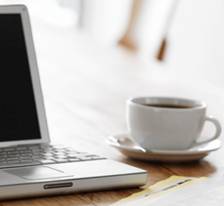 1. Are you a therapist, school, or supplier?
· Who is your target audience?

· What are the characteristics of this audience?
(i.e. educational levels, occupation, ages, etc...)

· Is the site designed to assist customers and suppliers?
What is your Business?
1. Describe your type of Business / Organization.
2. What markets are you pursuing (Business / Consumers / Both)?
3. Scope of your business Local / Regional / National / Global
4. Number of offices
5. Number of Employees/Associates
6. Is there a specific executive responsible for your site(s)?
7. How often will your web site be updated?
8. Who is going to be responsible for reading the e-mail that the website will generate?
Checklist:
Gather together the information you want to be on your site.
· Company Name
· Contact Information / Location
· Company Logo
· Images: related to products and services - none to be larger than 20k for fast loading
· What are the main Categories / Sections or Page Titles for your site?
· Colour Scheme
· Highlights: what makes you special
· Key Employee / Management Bios
· Customer Testimonials
· Do you need a Guestbook, a Calendar of Events, or Video?
· Do you have enough typed text content for the web site?
· How many pages of information will you have to start? Do you expect this to increase?
Hiring a Designer
Once you have settled on a web host, be it Massage.ca or another party, you must decide what you need from a web company.
Are you hiring someone to: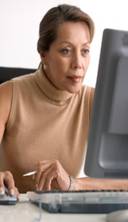 · Plan the site?
· Produce the website only, or create your entire corporate identity - Logo, Letterhead, etc.
· Is this person going to teach you or someone else in your office how to maintain your site?
· Is this person going to create content (text) for the site?
· What special skills does this person need to have? SQL? Flash? Video Editing?
· Have you seen this person's portfolio?
If you have an existing site, consider these questions:
1. How many employees currently contribute / build content for your site?
2. How many are technical (html and other) programmers?
3. Do you want to increase the number of non-technical contributors?
4. Is your web site built by:
· An internal web team
· An external supplier
· A mixture of both
5. Is any portion of your site dynamically generated (e.g., from a database)?
6. How do you currently contribute / build content for your site?
· Internally
· Outsourced
· Mixed
Rate these aspects of your site (i.e., Good/Satisfactory/Needs Improvement/Non-Existent)
· The URL/Domain Name is appropriate and meaningful
· The surfer sees something meaningful within 8 seconds
· The Site Name and Product / Purpose load instantly
· The first page is less than 20K, and images are kept small
· The text is visible (and held steady) while graphics are loaded
· The navigation is accessible on every page of my website
· The navigation is clear and efficient
· The interface is pleasing and compelling
· Where business and products are based is shown
· The TITLES are meaningful
· The content is of a consistently high quality
· The content is timely
· The content is well-organized
· The content reflects your e-business mission
o The brand is consistent (message and look)
o The content is efficient directing the surfer to related information
· There is plenty of opportunity for user interaction
· There are some free and helpful content pages for my viewers
· There is a special or incentive for my viewers
· There is a comment or feedback form for site visitors and / or clients
· There are no broken links
· The internal and external links on my website are only for businesses that are related to my core business
Therapists: find out about listing here >>
Find Massage Therapists via our Directory click our City Links:
Barrie • Blackfalds • Brampton • Brantford • Calgary • Cochrane • Cornwall • Edmonton • Grimshaw • Guelph • Halifax • Hamilton •
High Prairie • Kitchener-Waterloo • Medicine Hat • Mississauga • Moncton • Montreal • Muskoka Region • Oakville • Orillia • Ottawa • Regina • Sherwood Park • St. John's, NF • Sudbury • Sydney, NS • Toronto • Vancouver • Victoria • Whistler • Windsor • Winnipeg
Chair Massage • On-site Massage • Featured Websites