Massage.ca: Privacy Policy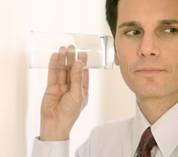 Governing Law
Any dealings with Massage.ca shall be governed by the laws of the Canadian government. You consent and submit to the exclusive jurisdiction of the courts located in the City of Toronto, in the province Ontario, Canada, in all disputes arising out of or relating to the Terms of Use and your use of this website.
What information do we collect?

1) When you browse the website
No personally identifiable information is collected when you browse the website. Information that is collected however such as the date and time, browser type and IP address help us forecast and provide for spikes in site traffic.

2) Advertising
When you buy advertising from Massage.ca we require personally identifiable information from you in order to create and manage your account. This information is not sold, rented or shared to any third parties.

What about cookies?
Massage.ca collects information about your computer by assigning it a "cookie" a piece of information that is automatically stored by your computer. Cookies do not provide any personally identifiable information about you and can be turned on or off in your browsers preferences.
Continue on to our Terms of Use and Copyright
Therapists: find out about listing here >>
Find Massage Therapists via our Directory click our City Links:
Barrie • Blackfalds • Brampton • Brantford • Calgary • Cochrane • Cornwall • Edmonton • Grimshaw • Guelph • Halifax • Hamilton • High Prairie • Kitchener-Waterloo • Medicine Hat • Mississauga • Moncton • Montreal • Muskoka Region • Oakville • Orillia • Ottawa • Regina • Sherwood Park • St. John's, NF • Sudbury • Sydney, NS • Toronto • Vancouver • Victoria • Whistler • Windsor • Winnipeg
Chair Massage • On-site Massage • Featured Websites