Massage.ca Copyright Notice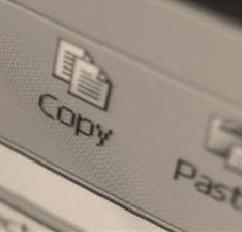 All content is copyrighted by the publisher and may not be copied or reproduced without the written permission of Massage.ca. Every effort has been made to ensure that the directory is current and accurate; however the publisher accepts no liability for the consequences of errors or omissions in either representation or content.

All images, unless otherwise marked are the property of Massage.ca and any unauthorized use is strictly prohibited.

Links
This Website contains links to other websites. These links do not in any way, constitute an endorsement or approval by Massage.ca of such websites. Massage.ca is in no way responsible for and makes no warranties concerning the contents of any linked websites.

Disclaimer of Warranties
You agree to use this website at your own risk. You understand this website and the information, services and products are provided on an "as is" and "as available" basis, with no warranties whatsoever. You agree that your use of this website, including all content, services or data of any kind, is at your own risk.

Massage.ca disclaims any warranties for goods or services received through or advertised on this website, as well as for any information or advice received through any link on this website.
Disclaimer
Information on this site is not to be used for diagnosis or treatment. Massage.ca does not provide diagnostic or treatment services. Individuals should contact their RMT for further information or their physician for diagnosis.
Limitation of Liability
Massage.ca is not liable for any damages whatsoever, arising from the use or performance of this website or from any information, products or services provided through this website, even if Massage.ca has been advised of the possibility of such damages.

Massage.ca is not liable for any obscene, offensive, threatening, defamatory or illegal content or conduct of any other party while using this website or any of its products or services.

Content Revisions
Massage.ca at its sole discretion, reserves the right to edit, delete or modify any content, product or service on this website without any prior notice. This includes, but is not limited to, listings, directory categories, banners, search functions, site navigation, site appearance, logos, images, links and structure.

Indemnification
You shall indemnify Massage.ca against any claim, cause of action, or demand, brought by or on your behalf or by third parties as a result of your use of this website.

Governing Law
Any dealings with Massage.ca shall be governed by the laws of the Canadian government. You consent and submit to the exclusive jurisdiction of the courts located in the City of Toronto, in the province Ontario, Canada, in all disputes arising out of or relating to the Terms of Use and your use of this website.
Continue on to our Privacy Policy and Terms of Use
Therapists: find out about listing here >>
Find Massage Therapists via our Directory click our City Links:
Barrie • Blackfalds • Brampton • Brantford • Calgary • Cochrane • Cornwall • Edmonton • Grimshaw • Guelph • Halifax • Hamilton • High Prairie • Kitchener-Waterloo • Medicine Hat • Mississauga • Moncton • Montreal • Muskoka Region • Oakville • Orillia • Ottawa • Regina • Sherwood Park • St. John's, NF • Sudbury • Sydney, NS • Toronto • Vancouver • Victoria • Whistler • Windsor • Winnipeg
Chair Massage • On-site Massage • Featured Websites