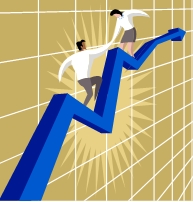 Registered Massage Therapist Listing Information
One of the benefits for Registered Massage Therapists choosing to list with Massage.ca is your listing will appear in the directory here, expanding the reach of your online presence.
This allows you to reach people who are seeking information on Massage Therapy.
Fastlinks
What are Fastlinks and how can they help you promote your business to online searchers? Fastlinks are the new subsites we have added to Massage.ca, such as toronto.massage.ca, calgary.massage.ca and vancouver.massage.ca.
These pages are linked to from each page on the main Massage.ca site which allows our visitors to quickly find a Massage Therapist in their city, or one who focuses on onsite therapy. In addition, they serve to draw search engine users to those specific pages.
These sections are already drawing additional visitors to Massage.ca and to our members' sites!
We know that these are useful and desirable phrases because we pulled these terms out of our log files to check their placement. What's more - we haven't even begun to fine tune them for the search engines yet. Expect them to appear in the top two spots for many more critical search terms.
Take advantage of our skills to bring new clients to your practice. Get listed now.
Search Engines
Not only is your listing accessible to people using the Massage.ca onsite search, all listings are accessible to the search engines that regularly crawl this site. Massage.ca is consistently placed in the top ten Google results for the phrase "Massage Therapy Canada" and our site is highly ranked for highly desirable keywords. The history and even the domain name factors into the placement, as it functions as another "point" pushing the site higher up in the results.
As any search engine optimization expert will tell you, having "quality links" to your website is a critical component of any search engine strategy. You must remember to see the value of the page where your link will be placed, not just the overall value of the website. Unless the site is classed as a "link farm" (meaning it has no unique content, just links out), it is worth getting a free link.
The question of whether to pay for a link or not comes down to an issue of your advertising budget. Would you advertise on a radio station with no listeners? Would you pay for an ad in a magazine with no circulation?
You can check our site value by using these free third party tools:
Google Analytics: Gives you rich insights into your website traffic and marketing effectiveness;
Google Page Rank Checker: find out how Google ranks the relevancy of the content on a particular page (this factors into the way it orders the search results - all other things being equal). As a guide, only one site has a ten (Yahoo), and the front page of Toronto.com has a rank of seven, the main Toronto.com restaurants page has a five, and most of the Toronto.com hosted sites have a Page Rank of zero or one.
More useful tools and tips on search engine optimization can be found in the Doing Business Online section of All About Business Canada.
The listings on the Fastlinks pages can still be found in the main database, but they are now accessible on a separate page to make them more prominent.
So, you benefit from the existing goodwill that Massage.ca has accrued over the years, instead of starting from scratch with a website lost in the wilderness. For example, see the current Google search results for Massage Therapy Toronto
*Please note that there is an admin fee $25 including HST per change to your listings or ads once it goes live so, be sure that there are no typos on your classified ad/listing information.
Pricing for Registered Massage Therapists
(To be listed, click here)
Basic Listing = $ Free
Basic listing + link to own site = $13 (HST included) per month
Please Note the following:
The minimum payment term is 1 year ($156.00).
Due to the overwhelming demand for multiple RMTs being listed at the same location, we have decided to allow up to 3 or 4 RMTs per listing. We require personal e-mail addresses for each RMT.
To be considered for a listing here, you must be a current member of the MTAA or MTABC or CMTO or NLMTA. You must have graduated from a minimum of the 2200 hour professional standard curriculum program.
If you hold memberships at other associations in addition to at least 1 of 4 organizations mentioned above then you would qualify and we would happily list you on massage.ca. Please make sure you clearly state which association(s) you are a member of in the associationís field on the form.

If you are unsure of the associations that would qualify, please check out our Associations page.
Please note: for best results have your listings with payment to us by Sunday night.

*Please note that there is an admin fee $25 including HST per change to your listings or ads once it goes live so, be sure that there are no typos on your classified ad/listing information.

To be listed in our RMT Directory, please completely fill out our new:
RMT Listing Form here.
Any comments, questions or updates you may have,
contact us here.
Find Massage Therapists via our Directory click our City Links:
Barrie • Blackfalds • Brampton • Brantford • Calgary • Cochrane • Cornwall • Edmonton • Grimshaw • Guelph • Halifax • Hamilton • High Prairie • Kitchener-Waterloo • Medicine Hat • Mississauga • Moncton • Montreal • Muskoka Region • Oakville • Orillia • Ottawa • Regina • Sherwood Park • St. John's, NF • Sudbury • Sydney, NS • Toronto • Vancouver • Victoria • Whistler • Windsor • Winnipeg
Chair Massage • On-site Massage • Featured Websites