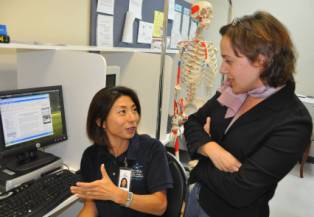 THE PLIGHT OF RECENT IMMIGRANTS TO CANADA
A Statistics Canada study has shown that immigrants arriving in Canada in recent years are more educated than were immigrants who arrived in the past and are twice as likely as the Canadian-born population to have a university education. However, the evidence shows that despite having high levels of education, the economic performance of immigrants relative to the Canadian-born population has deteriorated. Many immigrants find it difficult to secure well-paying jobs and their earnings tend to be well below those of the Canadian-born population.
Whether new or established, language is a factor in the earnings potential immigrants reach in Canada. Studies show that many immigrants are now coming to Canada from countries where neither French nor English are spoken. Studies also show that educated, established immigrants (those who have been in Canada for 11-15 years) have not been able to find employment in their field of study. The percentage of established, educated immigrants with a university degree working in jobs with low educational requirements is rising in Canada.
Janet Alilovic, a graduate of Canadian College of Massage Therapy and Hydrotherapy (CCMH) and a current Teaching Assistant. Alilovic has experience teaching English in various countries and offered to hold after-school tutorials. "People had jobs, families, and with such varied levels of English knowledge, group instruction proved impractical," says Alilovic. This dilemma sparked her idea for a web-based tutorial accessible anytime, "It grew from a scribbled list of words to an interactive tutorial with a 3D massage table graphic," she laughs.

ESL STUDENTS GET A HEAD START
This massage tutorial, the first of its kind in Canada, was designed to introduce clinical language to students before entering the classroom. It is also a resource to practice delivering information smoothly and with confidence.

Though students must prove their English fluency before studying massage, this doesn't guarantee they know simple clinical terms. For example, limb, tone, and compensation are just a fraction of the dual-meaning words sprinkled throughout first term curriculum. While students often use the assistance of digital dictionaries in class, they arenít necessarily getting the right definition and often miss out on what the instructor is saying while they are looking up words.
Oral practical exams are often a time of stress and anxiety for ESL students. With a focus on client safety, a portion of studentsí marks are based on clear delivery - students are taught from the start that it is difficult for a client to consent to treatment if they don't fully understand what is being said. This tutorial aims to give students the option of a head start.

HOW DOES IT WORK?
The animated tutorial aims to introduce students to clinical language before they enter the classroom. Streamed from the CCMH website, it takes about a half an hour to complete and is divided into 4 segments:
-word families
-similar and opposite words
-listen and repeat
-short forms and slang
Click here to try: ESL TUTORIAL
"Canada's diversity is reflected in our schools and the Canadian College of Massage and Hydrotherapy recognises this by investing in both staff and student development," says Andrea Giaschi, Executive Director of Education, "Our Professional Development seminars equip staff to effectively meet the needs of ESL students, and our commitment to these students is shown by offering language support, such as creating this tutorial."

DUAL MEANINGS CAUSE CONFUSION
"Some students pronounce a word perfectly after hearing it once, others need a dozen times," says Alilovic. "I also notice that really bright ESL students can be tripped up by very simple words like treat, practice, or contract, because we assume they know what context it is being used in."

After taking the tutorial, Reiko Ikeba, a student at CCMH, believes that this is a very useful tool to the foreign language students at CCMH. Though she immigrated to Canada from Japan in 1999, she admits dual meanings of words often caused confusion in class, "For example, I didn't understand the word 'nature' because it was being used differently from how I understood it." Reiko adds a simple piece of advice to students considering a career in Massage Therapy - to take the mandatory ESL course through an accredited university. Having completed a standard ESL course, as well as one offered by the University of Toronto, she and her classmates noted that university courses are undoubtedly superior.
While the web-based tutorial has only recently launched, instructors like Alilovic have already received very positive feedback about the tutorial and the positive implications it will have on the current and future students enrolled at CCMH and other colleges.
This article was contributed to massage.ca by Janet Alilovic, RMT; a teaching assistant at Canadian College of Massage and Hydrotherapy (CCMH).
Please read our Disclaimer.
Therapists: find out about listing here >>
Find Massage Therapists via our Directory click our City Links:
Barrie • Blackfalds • Brampton • Brantford • Calgary • Cochrane • Cornwall • Edmonton • Grimshaw • Guelph • Halifax • Hamilton •
High Prairie • Kitchener-Waterloo • Medicine Hat • Mississauga • Moncton • Montreal • Muskoka Region • Oakville • Orillia • Ottawa • Regina • Sherwood Park • St. John's, NF • Sudbury • Sydney, NS • Toronto • Vancouver • Victoria • Whistler • Windsor • Winnipeg
Chair Massage • On-site Massage • Featured Websites