Australian Massage Therapy Schools
For: Canada, USA, UK, & New Zealand

Is not yet a regulated health profession in Australia however there is a peer regulation 5 associations have combined to create The Australian Association of Massage Therapists Limited (AAMT). Their aim is to provide a public service by maintaining a membership of qualified practitioners. It also responds to enquiries and complaints from the public. To protect the public, an active member of AAMT, minimum qualification requirement to become an AAMT Member is an Australian Certificate IV in Massage. To maintain membership they are required to complete a level of continuing education every year for renewal. This is termed as Continuing Professional Education (CPE).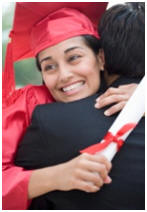 Australian College of Massage Locations:
New South Wales
• Albury
• Byron Bay
• Canberra
• Coffs Harbour
• Gosford
• Newcastle
• Port Macquarie
• Sydney
• Tamworth
• Wagga
• Wollongong
• Bendigo
• Geelong
• Gippsland
Queensland
• Brisbane
• Cairns
• Gold Coast
• Hervey Bay
• Mackay
• Rockhampton
• Sunshine CoastCoast
• Toowoomba
• Townsville
Tasmania
• Burnie
• Hobart
• Launceston
Victoria
• Ballarat
• Melbourne
• Mildura
• Warnambool
• Wodonga
Western Australia
Click on one of the following to go to school in that specific country:
Massage schools for US, are coming soon to massage.ca. Each state has different educational requirements. Go here Selecting a therapist page

Therapists: find out about listing here >>
Any comments, questions or updates you may have, contact us here.
Find Massage Therapists via our Directory click our City Links:
Barrie • Blackfalds • Brampton • Brantford • Calgary • Cochrane • Cornwall • Edmonton • Grimshaw • Guelph • Halifax • Hamilton •
High Prairie • Kitchener-Waterloo • Medicine Hat • Mississauga • Moncton • Montreal • Muskoka Region • Oakville • Orillia • Ottawa • Regina • Sherwood Park • St. John's, NF • Sudbury • Sydney, NS • Toronto • Vancouver • Victoria • Whistler • Windsor • Winnipeg
Chair Massage • On-site Massage • Featured Websites