Zero Foot Print Massage

Massage is the healthy Zero Foot Print choice for your well being. Why, you may ask? Because no drugs are administered during a Massage Therapy treatment, there is no risk of adverse side effects or possible negative drug interactions. Massage therapy is a holistic and medication free treatment. As a natural therapy, massage is thoroughly practical in its approach. This drug-free, non-addictive alternative is less costly on the body's systems, and helps patients to resolve health conditions in constructive and enduring ways, often providing long-term relief. In addition, your massage therapist can offer effective methods to enhance your relaxation, and techniques to help reduce stress in your daily life. Massage is a wonderful therapeutic approach to healing, and it functions much as it has for millennia, to stimulate the body's own natural ability to heal itself. Registered Massage Therapists provide preventive healthcare and healthy touch. Massage therapy is a zero foot print health remedy that results in positive side effects for your body and soul.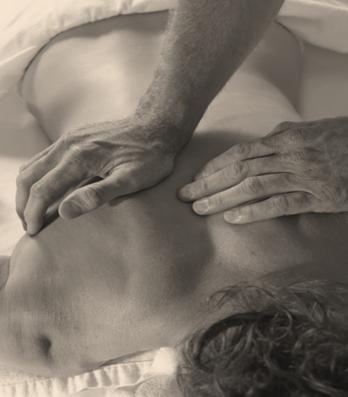 Donate to Massage Therapy Research
Articles About Massage therapy and links to help you find out more about the field, so that you can be an informed participant in your care regimen;
F.A.Q. - Frequently Asked Questions about massage therapy.
Fees - a sample price list so that you can have a ballpark idea of what the pricing runs;
Performance and Preventive Health
Registration, Licensing and what it means
Selecting a Massage Therapist - a checklist for selecting a therapist for treatment;
Therapy Glossary of terms you might find while searching for a therapist;
What We Treat – conditions and ailments that massage therapy can help;
Contraindications – a list of ailments that should not be directly massaged and a list of severe conditions that should not be massaged while being experienced in the acute phases
Zero Foot Print - why massage therapy is a healthy choice for
your well- being.
Make sure you are getting the best treatment: see a Registered Massage Therapist