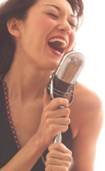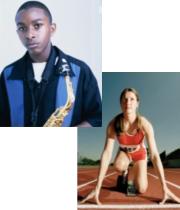 Performance & Preventive Health

Massage therapy can be an essential component to a stellar performance!
Massage Therapy is an important part of a performer's maintenance and conditioning program. An aid to balancing the physical, emotional and mental demands of performing, it helps with decreasing stress and anxiety as well as alleviating and managing aches and pains. Enhancing performance by improving ease of movement, and soothing anxiety, massage therapy can also result in increased energy levels.
Whether you are an aspiring or professional actor, an athlete, a skater, a clown, a dancer, a musician, or a singer, you need to utilize your body and mind in a unique synergy in order to please your audience. Both strength and cardiovascular endurance are required to perform, and these come from both good health and extensive training.
Preventive health and health maintenance is the key to meet the demands of your profession. Massage therapy is a wholesome choice for you, being holistic (non-toxic) and integral to a conditioning regime or prevention management program.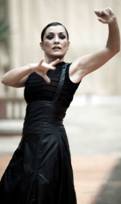 Dancers, skaters, and athletes all need to keep their bodies free of injury and in tip top shape. Massage therapy is beneficial for musculoskeletal maintenance, flexibility, and tissue repair, and is an excellent component for your body's conditioning regime.
Singers, actors, and clowns can also enjoy a clearer mind and better vocal range, tone, and posture when their throat, lungs, rib cage, and vocal muscles can relax.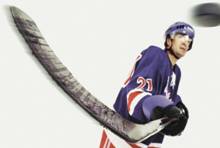 Musicians need to maintain their well used instruments: their arms, hands, shoulders, neck, and head.
Add a Massage Therapist to your team and let them help you to reach your goals and embrace your full potential.
Disclaimer: Information on this site is not to be used for diagnosis or treatment. Massage.ca does not provide diagnostic or treatment services. Individuals should contact their RMT for further information or their physician for diagnosis.
Therapists: find out about listing here >>
Find Massage Therapists via our Directory click our City Links:
Barrie • Blackfalds • Brampton • Brantford • Calgary • Cochrane • Cornwall • Edmonton • Grimshaw • Guelph • Halifax • Hamilton • High Prairie • Kitchener-Waterloo • Medicine Hat • Mississauga • Moncton • Montreal • Muskoka Region • Oakville • Orillia • Ottawa • Regina • Sherwood Park • St. John's, NF • Sudbury • Sydney, NS • Toronto • Vancouver • Victoria • Whistler • Windsor • Winnipeg
Chair Massage • On-site Massage • Featured Websites