Initiatives at massage.ca: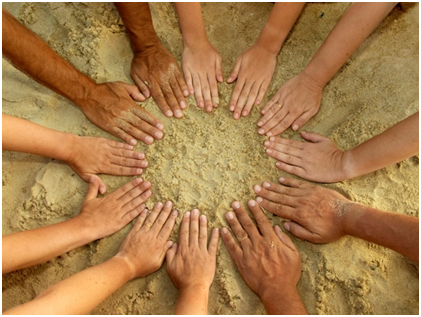 All Hands on the Massage.ca Development Team have been working hard to bring you a more accessible and informative massage therapy site.
There have been a number of developments over the past several years here at massage.ca. There are several more features yet to be unveiled, as we gear up for our newly re-designed site.
New site pages online now:
Find our fast links in addition to Toronto for Barrie, Cornwall, Muskoka Region and Orillia at the bottom of all our pages!
See our Physicians page; or how massage can help you out perform your peers here at our Performance and Preventive Massage Therapy page; or
to help you understand whether you are a candidate for massage therapy on our Who Needs Massage Therapy? Page or the different conditions that can benefit from Massage therapy on What does Massage Therapy Treat?
Find out how we see what Zero Foot Print Massage means.
Also, take a look at our Links for resources that may interest you!
Don't miss our more extensive Massage Therapy Glossary!
New in 2009 see our alphabetically indexed for easy click access to Massage.ca Therapy Glossary information:
70 new massage therapy glossary terms boasting of over 115 glossary terms!
Want to find Chinese styles or Indian style treatment types?
What are the origins of the Rolfing?
Massage techniques that are in the water?
These are to help you understand the various types of modalities and approaches to massage therapy.
Find it in our Massage Therapy Glossary or if there is a term you think should be on this glossary please send it here.
Since our dynamic improvements of 2003, with the addition of the "Fastlinks" – sub sites that target a specific city or practice type helps to raise the profiles of our members in the search engines. We carry on holding good positioning in the search engines.
Our project on massage.ca continues to leverage goodwill generated on this site since its inception in 1997 while allowing our visitors to go directly to a page with a listing of local therapists, rather than delving layer by layer through a form. These 'Fastlinks' are found at the bottom of each relevant page on the site, so that if someone has entered the site via a search for "Information About Massage Therapy" or "Massage Therapy Benefits," it doesn't matter where they landed, they are still guided to the directories of practitioners so they can follow up with their interests.
Keep a look out for our new site pages!
We're excited by the prospects, and we hope you are too!
The Massage.ca Development Team
Therapists: find out about listing here >>
Find Massage Therapists via our Directory click our City Links:
Barrie • Blackfalds • Brampton • Brantford • Calgary • Cochrane • Cornwall • Edmonton • Grimshaw • Guelph • Halifax • Hamilton • High Prairie • Kitchener-Waterloo • Medicine Hat • Mississauga • Moncton • Montreal • Muskoka Region • Oakville • Orillia • Ottawa • Regina • Sherwood Park • St. John's, NF • Sudbury • Sydney, NS • Toronto • Vancouver • Victoria • Whistler • Windsor • Winnipeg
Chair Massage • On-site Massage • Featured Websites