For Physicians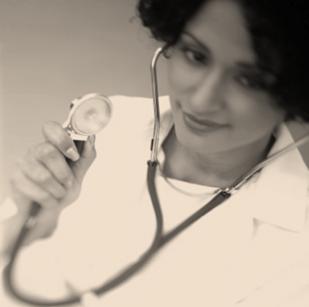 Massage.ca is Canada's Massage Therapy Network. To better serve you, the practising physician, we are including a new area here at massage.ca. We invite you to network with the Massage Therapists in your area. Here are some good reasons to get to know what Massage Therapists can do for you and your patients. Massage therapists can give the time to your clients to assist them (your patients) with respiratory function, pain control, lymph drainage and musculoskeletal repair.
In addition, I would like to invite you to send in your reviews of massage therapy research, articles, and items of interest that would benefit your colleagues. Please find our first recommended book "A Physicians Guide to Therapeutic Massage," by John Yates Ph. D., and a related analysis from a colleague below.
We hope that these reviews will also provide you with various ways to connect, enhance your learning, and understand the value of Massage Therapy provided here in your country.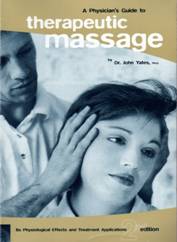 Review of "A Physicians Guide to Therapeutic Massage" By John Yates Ph. D.:
Dear Colleagues,
Recently I had the pleasure of reading this book (2nd Edition), and was struck by the thorough grounding in the basic sciences demanded by the British Columbia course of training. Study of these subjects forms about one third of the total time required of the students.
This grounding enables her/him to understand the pathophysiology of the underlying lesions causing the disability, to construct a differential diagnosis not only of condition requiring therapeutic massage, but also of those in which massage modalities are best avoided.
Such a depth of knowledge gives the massage therapist the ability to make a rational diagnosis before instituting an appropriate treatment. This contrasts stronger than a symptom led approach and a cook-book plan with a less thorough training course would suggest.
The details of the various treatment modalities are clearly described and should be a very useful guide to the medical practitioner as to what kind of patient could be referred with benefit. The book lists conditions that would respond to massage therapy.
Frank A. Perera M.B. FRCP(c) "A Physician's Guide to Therapeutic Massage" is available through the Massage Therapist Association of British Columbia click
More to Read here…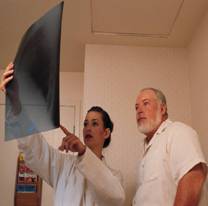 The Association of Complementary and Integrative Physicians of BC (ACIPBC) was founded in 1995 to provide support for complementary or integrative physicians, while promoting safe patient care, continuity of care, doctor-patient rapport, and appropriate referrals and consultations. To promote communication, exchange of ideas, and cooperation between physicians both conventional and complementary medicine.
Complementary and Integrative Physicians (.pdf)
National Canadian Complementary Medical Association
An association of medical doctors and medical students with a common interest in complementary medicine.
Canadian Complementary Medical Association, 110 - 4935 40th Ave. NW, Calgary, Alberta T3A 2N1
Charlotte Gray writes an article on the" Growing popularity of complementary medicine leads to national organization for MDs" an online pdf from the Canadian Medical Association 1997;157:186-8 (.pdf)
Are there any articles or links you would like to see here?
Click here
to submit research links, reviews or articles.
Therapists: find out about listing here >>
Find Massage Therapists via our Directory click our City Links:
Barrie • Blackfalds • Brampton • Brantford • Calgary • Cochrane • Cornwall • Edmonton • Grimshaw • Guelph • Halifax • Hamilton • High Prairie • Kitchener-Waterloo • Medicine Hat • Mississauga • Moncton • Montreal • Muskoka Region • Oakville • Orillia • Ottawa • Regina • Sherwood Park • St. John's, NF • Sudbury • Sydney, NS • Toronto • Vancouver • Victoria • Whistler • Windsor • Winnipeg
Chair Massage • On-site Massage • Featured Websites