Massage Therapy Glossary
Research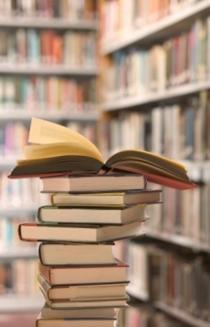 Is an investigation aimed at discovering, interpreting, and revising knowledge. There are many ways to do research but the goal is to generate new knowledge. There are three main forms (the boundaries between them can be fuzzy) first is exploratory research, which structures and identifies new problems. The second is Constructive research, which develops solutions to a problem. The third is Empirical research, which tests the feasibility of a solution using observed evidence. In addition, there are terms for the way to source the research primary and secondary. Primary is also known as field research and involves collection of new data using many different tools like questionnaires and interviews. The secondary, or desk research, which involves using existing information, research and possibly summarizing or collating it for use in a current study this is used in medical and market research. These are some of the types of research methods case study, classification, Experience and intuition, Interviews, participant observation, simulation, statistical surveys and content or textual analysis. Click here to See Massage.ca's Massage Therapy Research Links.
Please read our Disclaimer.
Is there a therapy not here that you would like to see included? To contribute a term, its history and a definition to massage.ca glossary click here.
Therapists: find out about listing here >>
Back to Massage Therapy Glossary
Find Massage Therapists via our Directory click our City Links:
Barrie • Blackfalds • Brampton • Brantford • Calgary • Cochrane • Cornwall • Edmonton • Grimshaw • Guelph • Halifax • Hamilton • High Prairie • Kitchener-Waterloo • Medicine Hat • Mississauga • Moncton • Montreal • Muskoka Region • Oakville • Orillia • Ottawa • Regina • Sherwood Park •
St. John's, NF • Sudbury • Sydney, NS • Toronto • Vancouver • Victoria • Whistler • Windsor • Winnipeg
Chair Massage • On-site Massage • Featured Websites