Massage Therapy Glossary
Chakra Hot Stone Massage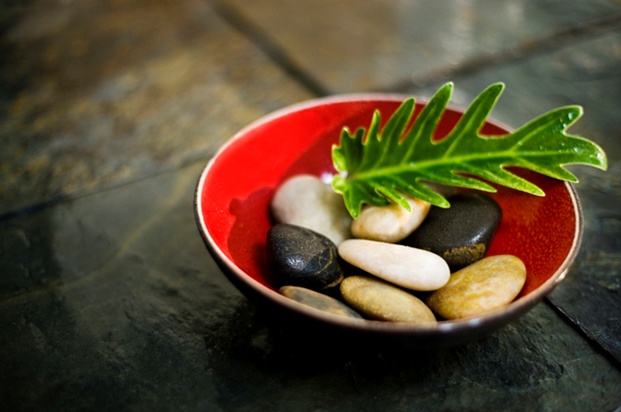 The energy of smooth warm basalt river stones are known to promote a harmonizing and cleansing effect, thus allowing for a grounding meditative state. While being massaged with the warm, oiled stones during this treatment, warm stones are also placed on the chakras on the front of the body. The placement is done with the intent of deep relaxation, grounding and balancing the chakra energy.  See also Hot Stone Massage.
Please read our Disclaimer.
Is there a therapy not here that you would like to see included? To contribute a term, its history and a definition to massage.ca glossary click here.
Therapists: find out about listing here >>
Back to Massage Therapy Glossary
Find Massage Therapists via our Directory click our City Links:
Barrie • Blackfalds • Brampton • Brantford • Calgary • Cochrane • Cornwall • Edmonton • Grimshaw • Guelph • Halifax • Hamilton • High Prairie • Kitchener-Waterloo • Medicine Hat • Mississauga • Moncton • Montreal • Muskoka Region • Oakville • Orillia • Ottawa • Regina • Sherwood Park •
St. John's, NF • Sudbury • Sydney, NS • Toronto • Vancouver • Victoria • Whistler • Windsor • Winnipeg
Chair Massage • On-site Massage • Featured Websites