Massage Therapy Regulation &
Licensing in New Zealand
For: Canada, U.S.A. UK Australia
New Zealand Qualifications (not government regulated)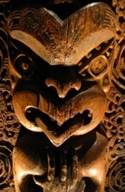 Massage New Zealand is a self regulated association that requires graduation from a massage training course with the NZQA Certificate in Relaxation Massage orequivalent. There are 2 designations: Remedial Massage Therapist (RMT MNZ) they Hold an NZQA Diploma in Therapeutic Massage for treatment work for relaxation and clients with a medical condition or disability. Certified Massage Therapist (CMT MNZ) Hold an NZQA Certificate in Therapeutic or Relaxation Massage for clients without medical conditions or disabilities.
Information for Canada, U.S.A., UK, and Australia:
Any additions or updates you may have, contact us here.
Disclaimer: Information on this site is not to be used for diagnosis or treatment. Massage.ca does not provide diagnostic or treatment services. Individuals should contact their RMT for further information or their physician for diagnosis.
Therapists: find out about listing here >>
Find Massage Therapists via our Directory click our City Links:
Barrie • Blackfalds • Brampton • Brantford • Calgary • Cochrane • Cornwall • Edmonton • Grimshaw • Guelph • Halifax • Hamilton • High Prairie • Kitchener-Waterloo • Medicine Hat • Mississauga • Moncton • Montreal • Muskoka Region • Oakville • Orillia • Ottawa • Regina • Sherwood Park • St. John's, NF • Sudbury • Sydney, NS • Toronto • Vancouver • Victoria • Whistler • Windsor • Winnipeg
Chair Massage • On-site Massage • Featured Websites