Massage Therapy Glossary
Zero Balancing (ZB)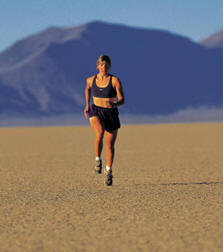 Developed by Dr. Fritz Smith by 1975, ZB is a hands-on body and mind system. Its aim is to align body energy with the body's physical structure. A treatment process generally takes between 30 and 40 minutes and is performed with you clothed and seated, moving from there to a reclining position on your back. Dr. Smith received osteopathic degree in 1955 and his MD in 1961. During the '60s and '70s he investigated the field of study as a student of Rolfing®, yoga, meditation and Eastern philosophies. In 1972, he became an acupuncturist at Jack R. Worsley's 'Chinese College of Acupuncture' in England. Then under the teaching of Swami Muktananda, Fritz experienced intense personal revelations these experiences became the catalysts for the designing his Zero Balancing technique.
Please read our Disclaimer.
Is there a therapy not here that you would like to see included? To contribute a term, its history and a definition to massage.ca glossary click here.
Therapists: find out about listing here >>
Back to Massage Therapy Glossary
Find Massage Therapists via our Directory click our City Links:
Barrie • Blackfalds • Brampton • Brantford • Calgary • Cochrane • Cornwall • Edmonton • Grimshaw • Guelph • Halifax • Hamilton • High Prairie • Kitchener-Waterloo • Medicine Hat • Mississauga • Moncton • Montreal • Muskoka Region • Oakville • Orillia • Ottawa • Regina • Sherwood Park •
St. John's, NF • Sudbury • Sydney, NS • Toronto • Vancouver • Victoria • Whistler • Windsor • Winnipeg
Chair Massage • On-site Massage • Featured Websites