Massage Therapy Glossary
Watsu/Aquatic Shiatsu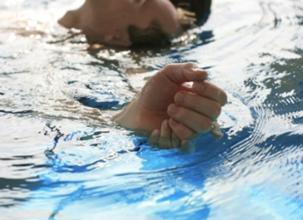 Transforms gentle Shiatsu techniques and stretches by taking them into a warm aquatic environment. Watsu promotes flexibility while the client experiences tranquility while floating. The origins of watsu were at Harbin Hot Springs where Harold Dull brought his knowledge of Zen shiatsu into a therapeutic pool environment. The water amplified the effects of the shiatsu techniques and with profound results. Not only by the warmth increasing flexibility of the stretches but the energy release experienced along the meridians where the life force flows. The client is relaxed and floating in warm water which provides ideal support for freeing the spine. The whole body is in continual movement, each move flowing gracefully into the next. Also see aquatic massage.
Please read our Disclaimer.
Is there a therapy not here that you would like to see included? To contribute a term, its history and a definition to massage.ca glossary click here.
Therapists: find out about listing here >>
Back to Massage Therapy Glossary
Find Massage Therapists via our Directory click our City Links:
Barrie • Blackfalds • Brampton • Brantford • Calgary • Cochrane • Cornwall • Edmonton • Grimshaw • Guelph • Halifax • Hamilton • High Prairie • Kitchener-Waterloo • Medicine Hat • Mississauga • Moncton • Montreal • Muskoka Region • Oakville • Orillia • Ottawa • Regina • Sherwood Park •
St. John's, NF • Sudbury • Sydney, NS • Toronto • Vancouver • Victoria • Whistler • Windsor • Winnipeg
Chair Massage • On-site Massage • Featured Websites