Massage Therapy Glossary
Trauma Touch Therapy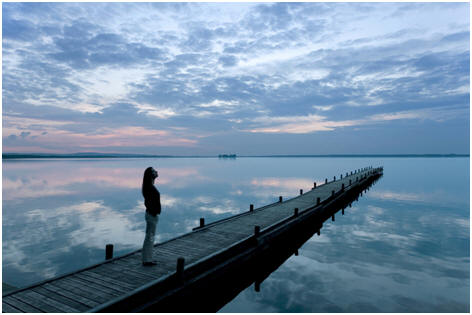 Psychological trauma can range from intense grief as in the sudden death of a loved one, to the shock of personally experiencing, or by witnessing, acts of violence or psychological abuse. Often because of the dissociate survival skills taken on during the traumatic events, survivors of trauma often can't feel their bodies. The capacity to experience life is greatly diminished. This unassuming, hands-on modality helps clients recover from trauma and abuse by re-integrating and encouraging a sense of wholeness. During these treatment sessions the client is asked to think through their own somatic needs. Where is the pain? Where is the tension? What does it feel like? Is it okay to touch? Chris Smith, the founder of Trauma Touch Therapy based her philosophy on the work of Carl Rogers. "He had this notion of unconditional, positive regard and he felt it was the most potent element of change we have. We don't have to say anything profound or do anything other than just be very present for the client". The 10 sessions are done typically with the client clothed. Work can be done on a massage table, in a chair or in any position most comfortable for the client. Clients are required to be in active counselling or psychotherapy.
Please read our Disclaimer.
Is there a therapy not here that you would like to see included? To contribute a term, its history and a definition to massage.ca glossary click here.
Therapists: find out about listing here >>
Back to Massage Therapy Glossary
Find Massage Therapists via our Directory click our City Links:
Barrie • Blackfalds • Brampton • Brantford • Calgary • Cochrane • Cornwall • Edmonton • Grimshaw • Guelph • Halifax • Hamilton •
High Prairie • Kitchener-Waterloo • Medicine Hat • Mississauga • Moncton • Montreal • Muskoka Region • Oakville • Orillia • Ottawa • Regina • Sherwood Park • St. John's, NF • Sudbury • Sydney, NS • Toronto • Vancouver • Victoria • Whistler • Windsor • Winnipeg
Chair Massage • On-site Massage • Featured Websites