Massage Therapy Glossary
Therapeutic Touch (TT)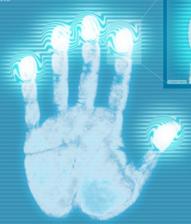 This energy exchange therapy, the therapist uses the hands as a focus to facilitate the healing process and to induce deep relaxation. Dolores Krieger Ph.D., R.N., and nursing educator at New York University, and Dora van Gelder Kunz (1904-1999) president of the Theosophical Society of America, developed TT in the 1970ís. It has roots in ancient healing but has no connection with any religious beliefs. Scientific studies have shown that it increases the oxygen-carrying capacity of red blood cells, lowers high temperatures and reduces restlessness. TT is noted for treatment with circulatory and lymphatic disorders, musculo-skeletal pain issues as well as mental disorders. In treatment, the focus is toward a state of health with life energy flowing freely and orderly in, through, and out of the field. Disease or injury is thought to obstruct or deplete the flow of energy. Touch practitioners attempt to influence the energy flow to restore the integrity of the field and move it toward wholeness and health. A session usually does not exceed 20 minutes while a client is in a sitting or lying position and is followed by a rest period. Frequently, this was taught to hospital nursing staff.
Please read our Disclaimer.
Is there a therapy not here that you would like to see included? To contribute a term, its history and a definition to massage.ca glossary click here.
Therapists: find out about listing here >>
Back to Massage Therapy Glossary
Find Massage Therapists via our Directory click our City Links:
Barrie • Blackfalds • Brampton • Brantford • Calgary • Cochrane • Cornwall • Edmonton • Grimshaw • Guelph • Halifax • Hamilton •
High Prairie • Kitchener-Waterloo • Medicine Hat • Mississauga • Moncton • Montreal • Muskoka Region • Oakville • Orillia • Ottawa • Regina • Sherwood Park • St. John's, NF • Sudbury • Sydney, NS • Toronto • Vancouver • Victoria • Whistler • Windsor • Winnipeg
Chair Massage • On-site Massage • Featured Websites