Massage Therapy Glossary
Sensory Motor Amnesia Therapy (SMAT)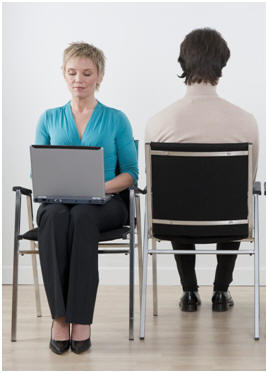 In the same way that the brain forgets information we don't use, the brain also forgets physical movements we don't use. This bodily memory loss of the nervous system is considered a malfunction by Thomas Hanna, the founder Novato Institute for Somatic Research and Training in 1975, (a philosopher and a Feldenkrais and Functional Integration practitioner). Developed 30 years ago, retraining the body with the assistance of somatic exercises is the focus of this work. The central nervous system (CNS), which consists of the brain and spinal cord, receives information from sensory nerves and sends out information on motor nerves and tells your body what to do. This sensory-motor feedback loop continually responds to daily stresses and traumas with specific muscular reflexes. When reflexes recur repeatedly, they create habitual muscle contractions that become so deeply ingrained and unconscious; we eventually no longer remember alternative movements. Therefore, we are unable to voluntarily relax. The result is sensory-motor amnesia, stiffness, soreness, and limited range of motion. However, this can affect the entire body because the entire body compensates for a problem in any specific location. Sensory-motor amnesia is an adaptive response of the central nervous system, and this response can be unlearned using neurologically based exercises. Hence the "use it or lose it" reality. Add to that the characteristics of aging. If we slow down and don't physically challenge ourselves we will become weaker and less reactive. Hanna Somatic Education exercises are designed to change your muscular system by changing your central nervous system.
Please read our Disclaimer.
Is there a therapy not here that you would like to see included? To contribute a term, its history and a definition to massage.ca glossary click here.
Therapists: find out about listing here >>
Back to Massage Therapy Glossary
Back to the Massage Therapy Glossary
Find Massage Therapists via our Directory click our City Links:
Barrie • Blackfalds • Brampton • Brantford • Calgary • Cochrane • Cornwall • Edmonton • Grimshaw • Halifax • Hamilton • High Prairie • Medicine Hat • Mississauga • Montreal • Muskoka Region • Oakville • Orillia • Ottawa • Regina • Sherwood Park • St. John's, NF • Sudbury • Sydney, NS • Toronto • Vancouver • Victoria • Whistler • Windsor • Winnipeg
Chair Massage • On-site Massage • Featured Websites