Massage Therapy Glossary
Rosen Method Bodywork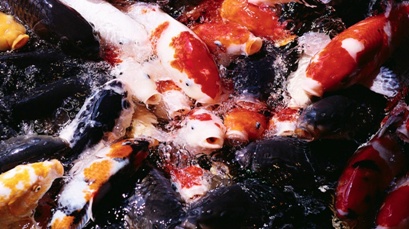 Is a gentle, hands-on form of working with chronically tight muscles. The aim is to bring the client to a better understanding of their physical and emotional state. In the 1930s, Marion Rosen, founder the Rosen Institute in Berkeley, California, was a physiotherapist both in Stockholm and at the Mayo Clinic. She studied breath and relaxation in Germany with Lucy Heyer who trained with Elsa Gindler, a renowned innovator of somatic therapies. This observational work can bring up buried feelings and memories; it is also used as a tool to promote personal growth. Marion system is a combination of manipulating the soft tissue, monitoring of the client's breathing patterns, and communicating to promote physical ease, pain relief, and a deeper contact with the inner self.
Please read our Disclaimer.
Is there a therapy not here that you would like to see included? To contribute a term, its history and a definition to massage.ca glossary click here.
Therapists: find out about listing here >>
Back to Massage Therapy Glossary
Find Massage Therapists via our Directory click our City Links:
Barrie • Blackfalds • Brampton • Brantford • Calgary • Cochrane • Cornwall • Edmonton • Grimshaw • Guelph • Halifax • Hamilton •
High Prairie • Kitchener-Waterloo • Medicine Hat • Mississauga • Moncton • Montreal • Muskoka Region • Oakville • Orillia • Ottawa • Regina • Sherwood Park • St. John's, NF • Sudbury • Sydney, NS • Toronto • Vancouver • Victoria • Whistler • Windsor • Winnipeg
Chair Massage • On-site Massage • Featured Websites