Massage Therapy Glossary
Remedial Exercise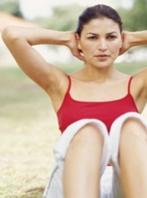 Is rehabilitation exercise, an important part of the therapeutic plan, are a daily form of self care for your use at home. It is an important to be an active participant in your own health and recovery and doing these prescribed remedial exercises can help to quicken your recovery time. Exercise programs can be site specific for neck rehab or can be for the entire body, like postural exercises, they can include stretches or strengthening exercises for the muscles that are designed to address imbalances with counter balance movements, which will then, over a period of time, return the muscles to their balanced state.


Please read our Disclaimer.
Is there a therapy not here that you would like to see included? To contribute a term, its history and a definition to massage.ca glossary click here.
Therapists: find out about listing here >>
Back to Massage Therapy Glossary
Find Massage Therapists via our Directory click our City Links:
Barrie • Blackfalds • Brampton • Brantford • Calgary • Cochrane • Cornwall • Edmonton • Grimshaw • Guelph • Halifax • Hamilton • High Prairie • Kitchener-Waterloo • Medicine Hat • Mississauga • Moncton • Montreal • Muskoka Region • Oakville • Orillia • Ottawa • Regina • Sherwood Park •
St. John's, NF • Sudbury • Sydney, NS • Toronto • Vancouver • Victoria • Whistler • Windsor • Winnipeg
Chair Massage • On-site Massage • Featured Websites