Massage Therapy Glossary
Ortho Bionomy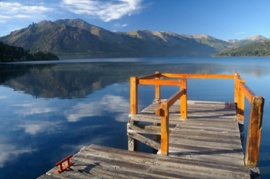 "Ortho" meaning to correct or to straighten, "bio" meaning life, and "nomy" meaning the laws of or study of was developed by the British osteopath and a Judo instructor, Dr. Arthur Lincoln Pauls. With this form of non-invasive form of body therapy the practitioner uses gentle movements and positions of the body to facilitate the change of stress and pain patterns. A strong focus is placed on the comfort of the individual, no forceful manipulations are used. The practitioner also suggests home exercises that individuals can do to further facilitate the neuromuscular re-education process begun in the session. Pauls began teaching in the US in 1976.
Please read our Disclaimer.
Is there a therapy not here that you would like to see included? To contribute a term, its history and a definition to massage.ca glossary click here.
Therapists: find out about listing here >>
Back to Massage Therapy Glossary
Find Massage Therapists via our Directory click our City Links:
Barrie • Blackfalds • Brampton • Brantford • Calgary • Cochrane • Cornwall • Edmonton • Grimshaw • Guelph • Halifax • Hamilton • High Prairie • Kitchener-Waterloo • Medicine Hat • Mississauga • Moncton • Montreal • Muskoka Region • Oakville • Orillia • Ottawa • Regina • Sherwood Park •
St. John's, NF • Sudbury • Sydney, NS • Toronto • Vancouver • Victoria • Whistler • Windsor • Winnipeg
Chair Massage • On-site Massage • Featured Websites