Massage Therapy Glossary
Okazaki Restoration Therapy "Seifukujitsu"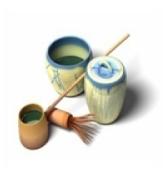 Seifukujitsu was developed by Henry Seishiro Okazaki (1890-1951).  He founded Danzan Ryu Jujitsu in Hawaii, and taught this Japanese-based combination of massage, acupressure, and herbal healing. The distinguishing factor is that the majority of the therapy is done with the crux of the elbow. Incorporated into this therapy are Hawaiian Lomi-Lomi, Swedish massage, and Japanese Anma massage with deep tissue and acupressure points. The goals of Okazki are to balance the energy flow in the body known as "Ki" in Japanese or "Chi" in Chinese, to break down scar tissue caused by injury, and to allow healing.
Please read our Disclaimer.
Is there a therapy not here that you would like to see included? To contribute a term, its history and a definition to massage.ca glossary click here.
Therapists: find out about listing here >>
Back to Massage Therapy Glossary
Find Massage Therapists via our Directory click our City Links:
Barrie • Blackfalds • Brampton • Brantford • Calgary • Cochrane • Cornwall • Edmonton • Grimshaw • Guelph • Halifax • Hamilton • High Prairie • Kitchener-Waterloo • Medicine Hat • Mississauga • Moncton • Montreal • Muskoka Region • Oakville • Orillia • Ottawa • Regina • Sherwood Park •
St. John's, NF • Sudbury • Sydney, NS • Toronto • Vancouver • Victoria • Whistler • Windsor • Winnipeg
Chair Massage • On-site Massage • Featured Websites