Massage Therapy Glossary
Myofascial Release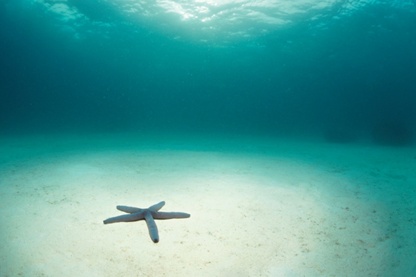 This technique of stretching the fascia, directly or indirectly, allows the connective tissue fibers to reorganize and releases bonds between fascia, integument, muscles, and bones. It is mainly applied with the goal of eliminating pain, increasing range of motion, and balancing the body. Myofascial Release utilizes soft tissue manipulation techniques (connective tissue massage, soft tissue mobilization, Rolfing, strain-counter-strain, etc). The therapist is trained to manipulate and distinguish how much pressure and movement to use, the direction of the stretch, and the duration of the stretch, incorporating feedback given by the physical and verbal responses of the client.
There are two main schools of Myofascial release: the direct and the indirect method. Therapists practising direct Myofascial Release use knuckles, elbows, or other tools to slowly sink into the restricted fascia, applying a few kilograms of force or tens of Newtons, and then stretching the fascia. This is also known as deep tissue work. The direct form of Myofascial release seeks changes in the structure by stretching, the elongation of fascia, or the mobilization of adhesive tissues. The indirect method of Myofascial Release involves a gentle stretch, with the pressure of a few grams; the hands tend to go with the restricted fascia, to hold the stretch and to allow the fascia to 'unwind' itself. The gentle traction applied to the restricted fascia will result in heat and increased blood flow in the affected area. Popularized in the 1980s, the indirect technique originated from the concepts of Andrew Taylor Stills, who founded osteopathic medicine in the late 19th century, and was further developed by his successors in osteopathy schools.
Please read our Disclaimer.
Is there a therapy not here that you would like to see included? To contribute a term, its history and a definition to massage.ca glossary click here.
Therapists: find out about listing here >>
Back to Massage Therapy Glossary
Find Massage Therapists via our Directory click our City Links:
Barrie • Blackfalds • Brampton • Brantford • Calgary • Cochrane • Cornwall • Edmonton • Grimshaw • Guelph • Halifax • Hamilton • High Prairie • Kitchener-Waterloo • Medicine Hat • Mississauga • Moncton • Montreal • Muskoka Region • Oakville • Orillia • Ottawa • Regina • Sherwood Park •
St. John's, NF • Sudbury • Sydney, NS • Toronto • Vancouver • Victoria • Whistler • Windsor • Winnipeg
Chair Massage • On-site Massage • Featured Websites