Massage Therapy Glossary
Massage Therapy/Massage Therapist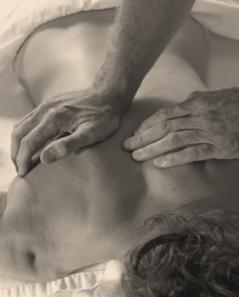 The practice of massage therapy is the assessment of the soft tissue and joints of the body, and the treatment and prevention of physical dysfunction of and pain in the soft tissue and joints by manipulation. This manipulation is used to develop, maintain, rehabilitate or augment physical function, or relieve pain. (Ontario's Massage Therapy Act 1991) A Professional Massage Therapist has obtained a diploma, license, or certificate to practice massage therapy. Click here to see regulations.
Once the client's health history form has been completed, a treatment begins with an intake interview to identify the client's treatment goals and any risk of harm such as the presence of disease or other physical issues that would be contraindicative to the client receiving massage therapy. Massage therapy is a planned palpation of the soft tissues of the body. A therapist has a unique variety of modalities in their tool kit in addition to their basic college training program. Some, but not all, of these modalities are listed here in this glossary. The rhythmic movements of Swedish massage techniques are the basics tools for the massage therapist. These are known as effleurage - a firm or light soothing, stroking movement, and kneading, gliding, percussion, friction, vibrations, compression, petrissage - a lifting or picking up muscles and rolling the folds of skin, and tapotement - a light karate move with the side of the hand, usually with partly flexed fingers. Some or all of these movements may be involved in a treatment, and these techniques may be applied with or without the aid of lubricants. Passive or active stretching, kept within the normal anatomical range of movement, is often involved in a treatment plan. Massage therapy also uses a variety of hydrotherapy, remedial exercise, progressive exercise, strengthening exercise, and joint play.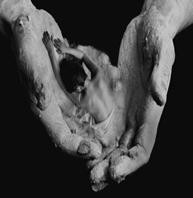 The purpose of the practice of massage is to enhance the general health and wellbeing of the recipient. Massage does not include the diagnosis of a specific pathology, the prescription of drugs or controlled substances, or spinal manipulation, as these acts are outside of the scope of massage therapy practice.
For Massage therapy treatment of musculoskeletal conditions, click here to see more of what massage therapy treats.
Please read our Disclaimer.
Is there a therapy not here that you would like to see included? To contribute a term, its history and a definition to massage.ca glossary click here.
Therapists: find out about listing here >>
Back to the Massage Therapy Glossary
Find Massage Therapists via our Directory click our City Links:
Barrie • Blackfalds • Brampton • Brantford • Calgary • Cochrane • Cornwall • Edmonton • Grimshaw • Guelph • Halifax • Hamilton • High Prairie • Kitchener-Waterloo • Medicine Hat • Mississauga • Moncton • Montreal • Muskoka Region • Oakville • Orillia • Ottawa • Regina • Sherwood Park •
St. John's, NF • Sudbury • Sydney, NS • Toronto • Vancouver • Victoria • Whistler • Windsor • Winnipeg
Chair Massage • On-site Massage • Featured Websites