Massage Therapy Glossary
JaharaŽ Technique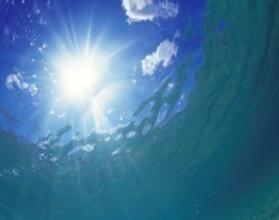 The therapist floats the client utilizing several slow, flowing, circular movements. This aquatic therapy works with body awareness, body mechanics, and the power of water. It uses micro movements to obtain structural alignment of the body. The gradual, passive activity, together with the warm water, takes relaxation and a feeling of well-being to another level. Often the client experiences a sense of expansion. A flexible floatation tool helps to support the body. Combinations of movements provide gentle traction which helps to elongate the spine and decompress the body and mind. The body structure and its relationship to the unique physical properties of water make this treatment a must experience.
Please read our Disclaimer.
Is there a therapy not here that you would like to see included? To contribute a term, its history and a definition to massage.ca glossary click here.
Therapists: find out about listing here >>
Back to Massage Therapy Glossary
Find Massage Therapists via our Directory click our City Links:
Barrie • Blackfalds • Brampton • Brantford • Calgary • Cochrane • Cornwall • Edmonton • Grimshaw • Guelph • Halifax • Hamilton • High Prairie • Kitchener-Waterloo • Medicine Hat • Mississauga • Moncton • Montreal • Muskoka Region • Oakville • Orillia • Ottawa • Regina • Sherwood Park •
St. John's, NF • Sudbury • Sydney, NS • Toronto • Vancouver • Victoria • Whistler • Windsor • Winnipeg
Chair Massage • On-site Massage • Featured Websites