Massage Therapy Glossary
Hydrotherapy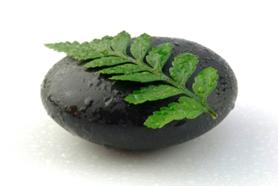 This term literally means water therapy. The belief that water had healing properties goes back far before the Greeks of the Hellenistic period, who were the first known people to build marble temples for bathing nearby natural springs. They employed the sound of running water for medicinal purposes to sooth anxiety. Sebastian Kneipp, the Bavarian priest from Worshofen, brought this system of healing involving the application of water back into style in the mid 1800's. Kneipp used the various properties of water to facilitate wellness via temperature and pressure. Hydrotherapy is commonly used today to facilitate healing. This takes many forms, from running water to ice, heat packs, Scotch hoses, aquatic massage, hot stone massage, Swiss showers, underwater massage, herbal baths, thalassotherapy, Vichy treatments, warm pool exercise, and Kneipp therapy, to name but a few.
Please read our Disclaimer.
Is there a therapy not here that you would like to see included? To contribute a term, its history and a definition to massage.ca glossary click here.
Therapists: find out about listing here >>
Back to Massage Therapy Glossary
Find Massage Therapists via our Directory click our City Links:
Barrie • Blackfalds • Brampton • Brantford • Calgary • Cochrane • Cornwall • Edmonton • Grimshaw • Guelph • Halifax • Hamilton • High Prairie • Kitchener-Waterloo • Medicine Hat • Mississauga • Moncton • Montreal • Muskoka Region • Oakville • Orillia • Ottawa • Regina • Sherwood Park •
St. John's, NF • Sudbury • Sydney, NS • Toronto • Vancouver • Victoria • Whistler • Windsor • Winnipeg
Chair Massage • On-site Massage • Featured Websites