Massage Therapy Glossary
Feldenkrais Method®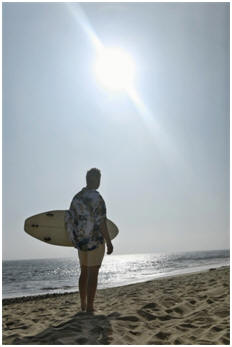 Moshé Pinchas Feldenkrais (1904 to 1984) with an engineering degree in hand, founded this approach to identifying one's space in relation to the earth. Moshé, a Russian-born Israeli educator, promoted self awareness through movement, with the concept of no separation between mind and body. His method establishes new connections between the brain and body through movement re-education. His practice of martial arts, Jui Jitsu, and Judo at his club in France informed him when he developed this approach to movement to heal an injury he had sustained in war. He began to teach his awareness to his fellow injured patients. His technique retrains the central nervous system through the skeletal system; unconscious movement is brought into conscious awareness and old patterns are eliminated and replaced with new skills. These methods are taught in one to one sessions and or through group classes.
Please read our Disclaimer.
Is there a therapy not here that you would like to see included? To contribute a term, its history and a definition to massage.ca glossary click here.
Therapists: find out about listing here >>
Back to Massage Therapy Glossary
Find Massage Therapists via our Directory click our City Links:
Barrie • Blackfalds • Brampton • Brantford • Calgary • Cochrane • Cornwall • Edmonton • Grimshaw • Guelph • Halifax • Hamilton • High Prairie • Kitchener-Waterloo • Medicine Hat • Mississauga • Moncton • Montreal • Muskoka Region • Oakville • Orillia • Ottawa • Regina • Sherwood Park •
St. John's, NF • Sudbury • Sydney, NS • Toronto • Vancouver • Victoria • Whistler • Windsor • Winnipeg
Chair Massage • On-site Massage • Featured Websites