Massage Therapy Glossary
Equine Massage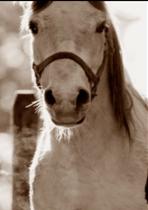 This is a specialized area of massage therapy for horses, developed to aid the equine world. The horse's body often requires rehabilitation, relief from pain and stress, detoxification, improved circulation, and improved joint mobility. Massage is best for increasing circulation, relaxing muscle spasms, relieving tension, enhancing muscle tone, and increasing the range of motion in high performance horses. Competitive riders and horse owners know the advantage of regular hands-on massage treatments to maximize the potential of their horses.
Please read our Disclaimer.
Is there a therapy not here that you would like to see included? To contribute a term, its history and a definition to massage.ca glossary click here.
Therapists: find out about listing here >>
Back to Massage Therapy Glossary
Find Massage Therapists via our Directory click our City Links:
Barrie • Blackfalds • Brampton • Brantford • Calgary • Cochrane • Cornwall • Edmonton • Grimshaw • Guelph • Halifax • Hamilton • High Prairie • Kitchener-Waterloo • Medicine Hat • Mississauga • Moncton • Montreal • Muskoka Region • Oakville • Orillia • Ottawa • Regina • Sherwood Park •
St. John's, NF • Sudbury • Sydney, NS • Toronto • Vancouver • Victoria • Whistler • Windsor • Winnipeg
Chair Massage • On-site Massage • Featured Websites