Massage Therapy Glossary
Cherokee Bodywork
Lewis Mehl-Madrona, MD describes Cherokee bodywork systems include breath, a form of osteopathic massage and manipulation, and energy work.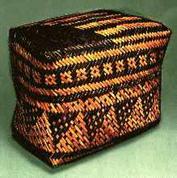 The technique is an alternation of deep pressure and gentle rocking release. The breath was also used to reanimate the body and "draw spirit" into affected tissues. The Cherokee were also familiar with acupuncture meridians and used acupuncture, with needles made of thorns or porcupine quills, in healing. In Dr. Mehl-Madrona's book on Native American medicine, Ken Cohen, who worked with a Cherokee mentor, noted, "Massage, healing touch, and non-contact healing are practiced by Native healers throughout North and South America. Often the hands are used to sweep away or remove spiritual intrusions or to brush in healing powers. Cherokees warm their hands over coals and circle their palms either on or above an affected area. Some healers hold their hands to the front and back of an affected area, creating what they now call 'electrodes within the body.' The healer imagines that electricity is moving from one hand to the other. Sometimes the muscles are rubbed in a manner similar to Western massage. To increase the healing effect, the medicine person massages specific therapeutic points." Shamanic practitioners see themselves as conduits of healing energy from a spiritual source such as a powerful animal, or spirit guide. Before attempting a cure, the spiritual cause of the illness is first addressed. While healing techniques are unique to each tribe, all subscribe to the ancient native traditions of using medicinal herbs, aromatic steam and massage, this treatment offers detoxifying purification healing rituals with gentle dry brush exfoliation and a the stimulating combination of herb and flower essences. Energy healing is, and has been for generations, an intrinsic part of Cherokee people's existence. Dr. Mehl-Madrona is a physician certified in family practice, geriatrics and psychiatry, and a healer of Cherokee and Lakota heritage. He is currently Associate Professor of Family Medicine and Psychiatry at the University of Saskatchewan College of Medicine, Canada.
Please read our Disclaimer.
Is there a therapy not here that you would like to see included? To contribute a term, its history and a definition to massage.ca glossary click here.
Therapists: find out about listing here >>
Back to Massage Therapy Glossary
Find Massage Therapists via our Directory click our City Links:
Barrie • Blackfalds • Brampton • Brantford • Calgary • Cochrane • Cornwall • Edmonton • Grimshaw • Guelph • Halifax • Hamilton • High Prairie • Kitchener-Waterloo • Medicine Hat • Mississauga • Moncton • Montreal • Muskoka Region • Oakville • Orillia • Ottawa • Regina • Sherwood Park •
St. John's, NF • Sudbury • Sydney, NS • Toronto • Vancouver • Victoria • Whistler • Windsor • Winnipeg
Chair Massage • On-site Massage • Featured Websites