Massage Therapy Glossary
Anma (Japanese Massage)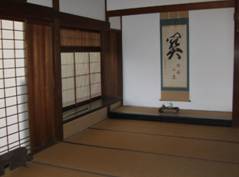 Anma means to press (An) and rub (Ma) or to spread peace by rubbing with the hands. Anma was the Chinese pronunciation of this massage technique and was brought to Japan by warrior monks from China via Korea about 1,500 years ago. The Chinese tradition is 5000 years old, and the origins of massage in China derive from India and are possibly 7,000 years old or older. After Anma came to Japan, it was further refined and developed by the Japanese into their own form. This healing art uses special techniques to stimulate key points (Tsubo) on the surface of the skin to promote the body's natural self-healing abilities. When these points are stimulated they release muscular tension, which facilitates the circulation of blood and energy (Kiketsu). This is the intention of Anma massage. With this method, the client is fully clothed and no lubricant is used.
Please read our Disclaimer.
Is there a therapy not here that you would like to see included? To contribute a term, its history and a definition to massage.ca glossary click here.
Therapists: find out about listing here >>
Back to Massage Therapy Glossary
Find Massage Therapists via our Directory click our City Links:
Barrie • Blackfalds • Brampton • Brantford • Calgary • Cochrane • Cornwall • Edmonton • Grimshaw • Guelph • Halifax • Hamilton • High Prairie • Kitchener-Waterloo • Medicine Hat • Mississauga • Moncton • Montreal • Muskoka Region • Oakville • Orillia • Ottawa • Regina • Sherwood Park •
St. John's, NF • Sudbury • Sydney, NS • Toronto • Vancouver • Victoria • Whistler • Windsor • Winnipeg
Chair Massage • On-site Massage • Featured Websites