Massage Therapy Glossary
Activities of Normal Living Index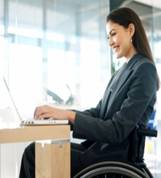 This assessment helps to determine the function and status of the adaptation of a client/patient to normal life after rehabilitation from an injury or illness. The assessment tool is known as "The Reintegration to Normal Living Index (RNLI)".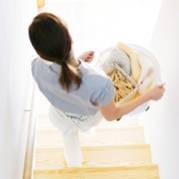 There are 11 questions that are scored on a scale of 0 to 10.The patient needs to respond with numbers reflecting their perceived integration: 0 being no integration, and 10 being fully integrated. Wood-Dauphinee, Williams, and Opzoomer, the authors of RNLI, are from Montreal General Hospital and McGill University.
This passage was derived from "Katz Index of Independence in Activities of Daily Living (.pdf)," by Mary Skelkey, Meredith Wallace, MedSurg Nursing, April, 2002.
Please read our Disclaimer.
Is there a therapy not here that you would like to see included? To contribute a term, its history and a definition to massage.ca glossary click here.
Therapists: find out about listing here >>
Back to Massage Therapy Glossary
Find Massage Therapists via our Directory click our City Links:
Barrie • Blackfalds • Brampton • Brantford • Calgary • Cochrane • Cornwall • Edmonton • Grimshaw • Guelph • Halifax • Hamilton • High Prairie • Kitchener-Waterloo • Medicine Hat • Mississauga • Moncton • Montreal • Muskoka Region • Oakville • Orillia • Ottawa • Regina • Sherwood Park •
St. John's, NF • Sudbury • Sydney, NS • Toronto • Vancouver • Victoria • Whistler • Windsor • Winnipeg
Chair Massage • On-site Massage • Featured Websites